Become a Slide Model and get exclusive jewelry for free, every month.
Our program isn't like the other ones. With us, you'll get gifted, every single month with our premium jewelry. Spots are limited for 2022.
1. Apply now
Apply to our Honey Ambassador and Model Program and receive exclusive FREE jewelry, every month. 

It'll be worth it, trust us.
2. What will you get?
If you are accepted, you'll be gifted and rewarded: 

1)  every month, you'll receive a HONEY jewelry box for FREE.

 2)  earn commissionsif your friends buy with your discount code

3)  create content and get repostedon our Instagram and increase your engagement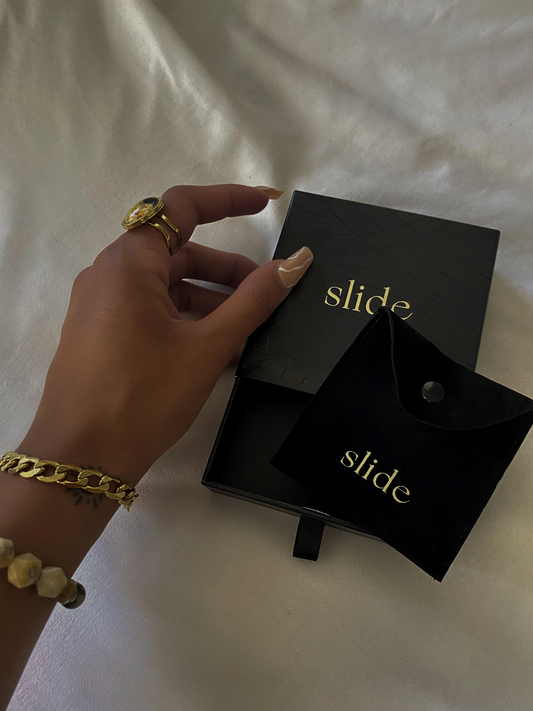 3. become a Honey Ambassador
This ambassador program isn't like anyone else,where you need to pay high fees to promote bad quality products.

We really want you to join our community and gift you with our premium jewels, every month. 

In return, we hope you'll help us to achieve our brand goal with SLIDE.