News
Things you Need to Look for in an Air Purifier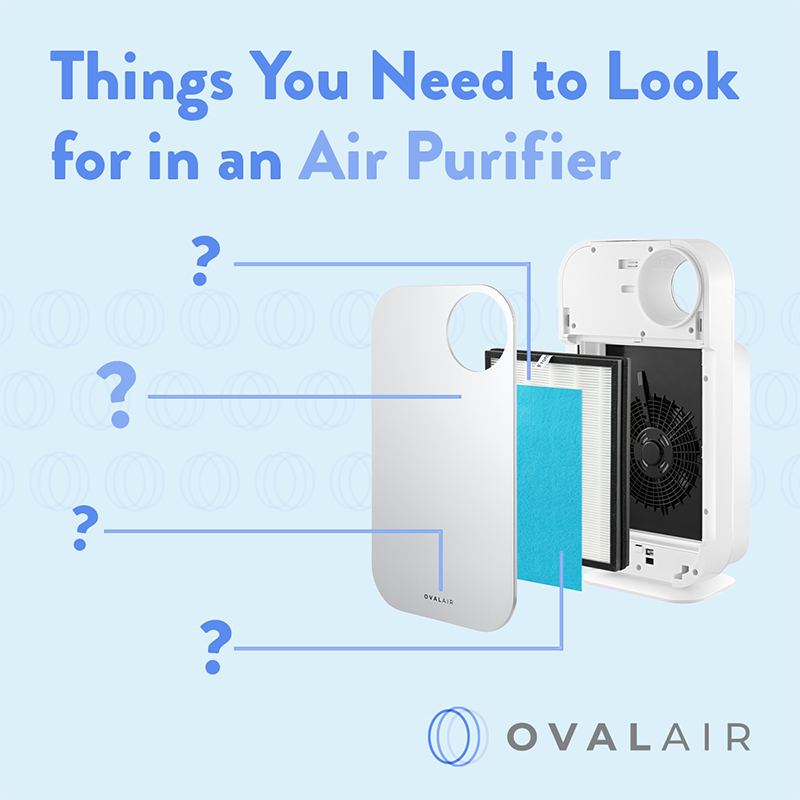 There is a wide range of air purifiers in the market today. Selecting the right air purifier may be tricky since not everyone knows what features to consider when buying one.
Want to make it easy to pick the best air purifier for you that lasts for a long time? The important factors will help you get the best quality machine for you.
In this post, we will discuss what to look for when buying an air purifier that fits your requirements.
Importance of Air Purifier
Air purifier plays a significant role because it can improve indoor air and minimize the chances of health concerns due to indoor pollutants. It is effective in eliminating several types of airborne contaminants. These pollutants can cause respiratory infections, mild to severe symptoms in asthma patients, some neurological issues, etc. Thus, an air purifier eliminates germs, bacteria, and other pollutants present in your indoor atmosphere.
What to Consider When Buying Air Purifiers?
So, look for the following factors when purchasing an air purifier for your home or office.
Consider the points from the following list.
Make sure to buy an air purifier that uses a HEPA filter and Carbon Filter. It should pull all dirty air into the unit and push clean air back into the room. If you place the machine under a table, behind a couch, and against a wall, it may block the stream of airflow and minimize its performance.
The best placement of this type of air cleaner is 2-3 feet away from the wall or furniture. It will provide the device with enough space to work at maximum power.
Secondly, consider the air cleaner with Iconic Filtration. It does not operate by using a fan, but it emits ions at a 360-degree circle. It means when you place the machine near a wall or furniture, it will block its output. The best placement for ionizer is the center of your room.
2.      Think about Maintenance Cost
Air purifiers can work efficiently when they are well-maintained. It would help if you had a clear idea of running it smoothly and a bit about its essential functions. Or else it may lead to high maintenance costs once it stops working. Bear in mind that an air cleaner with HEPA or carbon filter usually requires filter replacement. The filter works to trap particles inside them, so they cannot clean the air thoroughly.
However, the filter life depends on the amount you use and the air quality. It would help if you considered how often the manufacturer asks you to replace the filter. You can replace the filter accordingly to be safe from high maintenance costs. The filter life span may last from three months to one year. Before making a purchase, calculate the total maintenance and electricity cost of the air purifier.
You may not incur higher maintenance costs for iconic air cleaners because these machines do not incorporate a degradable filter. However, some ionizers may include an electrostatic collection to filter to capture harmful particles from the air. But the good thing is, the filter is washable and reusable.
3.      Check out Noise Level
Air purifier with HEPA filter or carbon filter comes up with fan machine to clean the air. The fans work through drawing air into the unit and pushing it out through filters. They are efficient in collecting harmful particles in the air. Fans produce noise. The slower fan speed will cause a lower noise level, while the faster fan will cause a louder sound.
Most air purifiers have two speeds, low and high. Others introduce up to five different speed ranges, including low, medium, turbo, and automatic.
It is crucial to consider the noise level of the air purifier, especially when you want to fit it into your living room or bedroom. Therefore it is significant to consider the correct air cleaner as per the size of the room. A giant air purifier in a smaller room will create louder sounds. Iconic air cleaner does not use a filter, and they do not consist of any fan. So, the type of air cleaner is noiseless and operates silently.
4.      Focus on Energy Consumption Level
All electric appliances are not energy-efficient. Some devices consume higher energy, while others consume less. The air purifier also needs electrical power to operate. The air purifier needs to run consistently to keep the air fresh and clean. So, it will need a good amount of energy. You need to check out the energy consumption level of the air purifier you intend to buy. Primarily, these devices consume between 5-200 watts of power.
You may prefer the air cleaner that is good enough to filter out pollutants as per your home and health needs. Like the machine must be efficient to remove pet dander or cigarette smoke. You can also compare CADR ratings to judge how effective the device to filter specific pollutants is.
5.      Consider Manufacturer Reputation
Air purification technology is advancing, and many manufacturers are producing and selling high-quality machines. While buying one for you, it is safe to check out the reputation of the manufacturer.
Many companies may make bold claims about the authenticity of their product's regulations and warranty. It may be possible that the products have not adequately been tested and verified. It would help to pick the manufacturer with a good reputation that offers top-quality products with high value.
Bottom Line
Finally, purchasing an air purifier for your space is not troublesome now. You can take help from the above points while carefully checking out all the concerns to avoid ending up with specific problems. For a reliable purchase, check out Oval Air air purifier to make a safe investment and get maximum results.